Exploring Houston's Rich Black History
According to WalletHub, out of 501 of the United States' most populated cities, Houston was chosen as the most diverse. With that comes a deep and rich black history. Partnering with Sawari Tours, Beck&Call Hospitality organized a Black History Tour on Saturday, May 29th where we visited some of Houston's most important black monuments and institutions. Take a peek down below at some of the spots we visited.
Inspired by the shotgun houses of the 1920s, this art installation was constructed in 1993 by seven African American artists. Originally the plan was for the block and a half of houses to become a place for art and transformative experiences. However, as the project slowly came into fruition, the surrounding Third Ward community, neighbors, and the team of artists slowly redirected this project into transforming the social environment. Over the past twenty-seven years, Project Row Houses has opened opportunities for artists, young mothers, small businesses, and Third Ward residents to cultivate independent change. Today Project Row Houses provides temporary housing for low-income mothers and provides artists with studios and places to showcase their art. Currently, due to COVID, PRH has been closed. However, we and the Houston community are highly anticipating their return. Source: Project Row Houses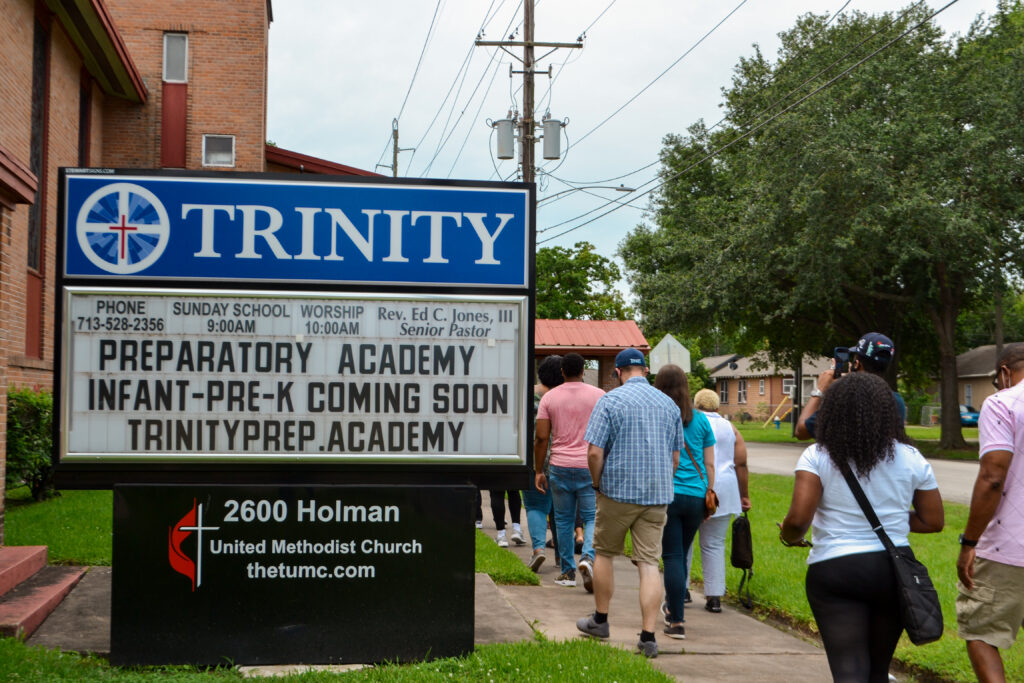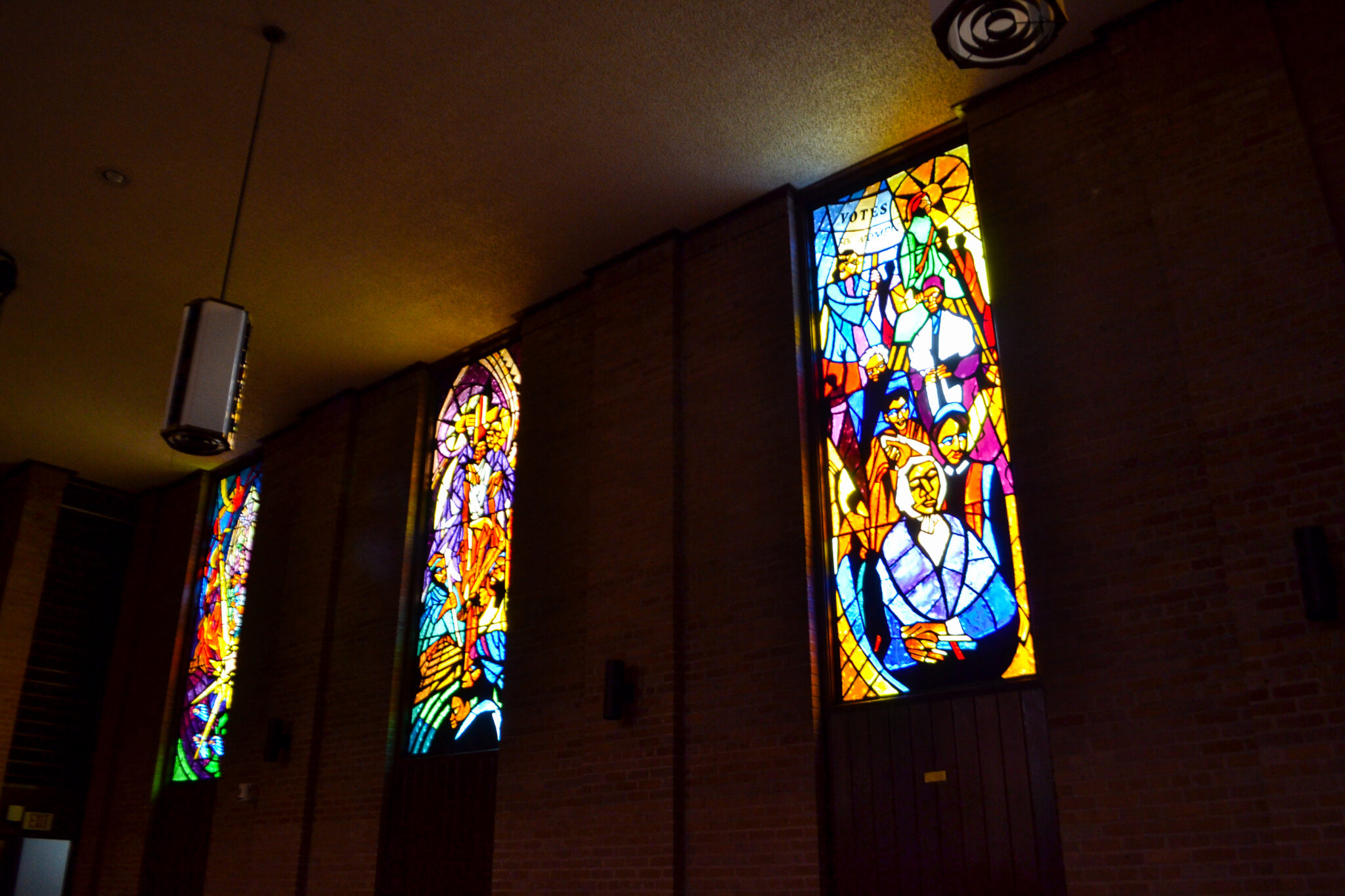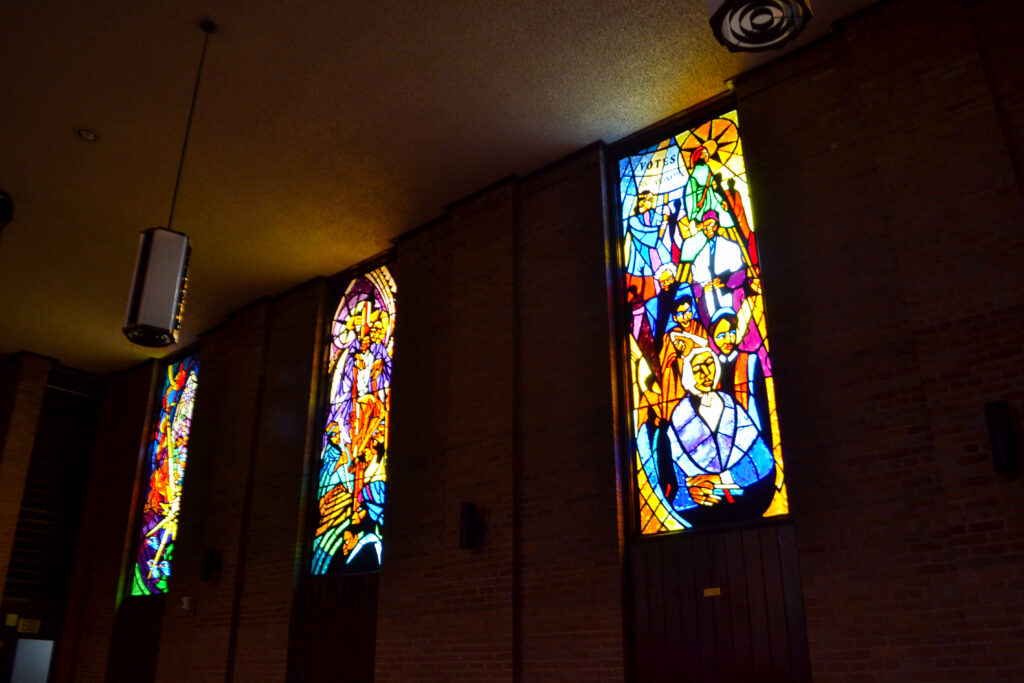 Celebrating over 150 years, Trinity United Methodist Church was the first African American church in the city of Houston. This bricked building was completed in 1865, and has stood the test of time. Surviving The Great Storm of 1900, a blazing fire, and shootings the church has become a worship haven and a story of faith and perseverance. The main worship hall has eight vibrant glass stained windows inspired by important figures and moments in African American history.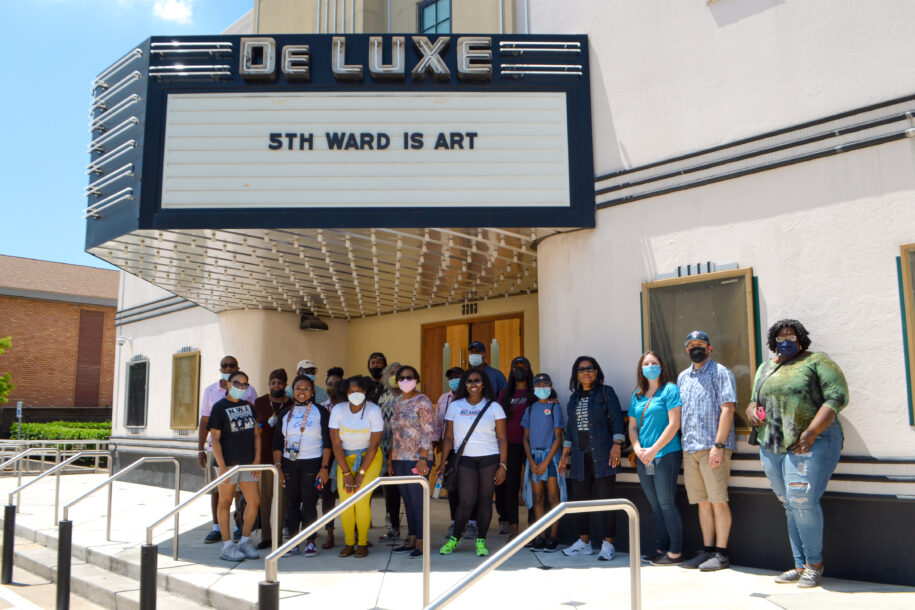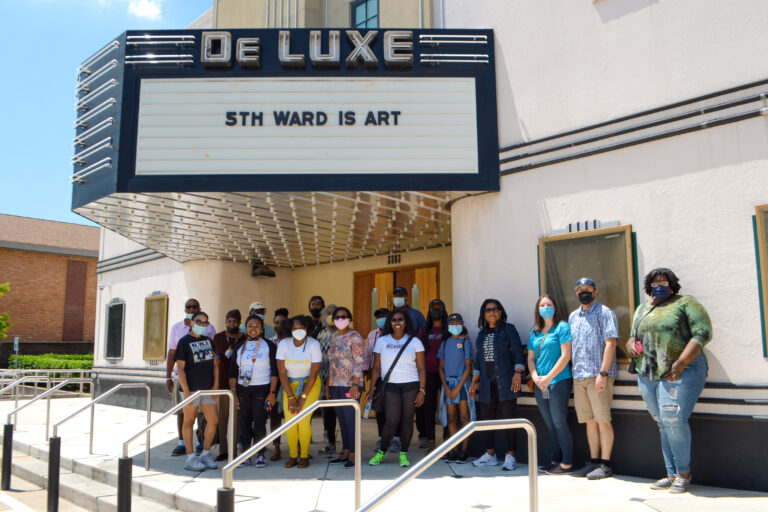 Our final stop on The Black History Tour was De Luxe theater. This "blacks only" movie theater opened its doors in 1941. This theater was the only space in Houston where black people could enjoy shows. Due to the Civil Rights Act the building closed in 1973 and sat empty until 2015. The City of Houston reclaimed the building and made it their goal to make De Luxe Theater into a community hub where people from all around could come and visit. Due to COVID, the theater isn't open at the moment, but they do book out the space for events. Source: ABC13
If you're looking for new and unique experiences within the Houston community, subscribe to our newsletter. Beck&Call Hospitality is putting together a special calendar of events, and we would for you to be a part. If you're looking for more Houston walking and bus tours, please contact Lindsey of Sawari Tours on Instagram!