From Houston, With Love: A Beautiful Ode to H-Town
From Houston, With Love is the latest art exhibition in the old Forever 21 in Downtown. Paying homage to the city, this collection holds over 20 Houston born artists. After going viral on TikTok and the Beck&Call Hospitality Team being mostly Houstonians ourselves, we knew this would be the perfect place to have our first team outing. 
On a rainy Thursday evening, we ventured out into the city and visited the exhibition. Upon arriving we were greeted by a beautiful vintage, white Mercedes and bold abstract art by Jerrold Burchnman. As you walk around the first floor, there are sculptures of signed drum sets, chairs stacked any which way, and foil tissue houses. Photography of Houston skylines, iconic Houston celebrities, and more adorn the walls.  One lap around the exhibit and you immediately know, this is Houston. 
The second floor contains more surprises you can walk into and around every corner there's more to see, hear, and feel. This entire exhibition engages every one of your senses and by interacting you are able to immerse yourself in the artist's story. 
Our favorite exhibit, was the "black women are worthy" instillation. This beautiful space features a variety of positive affirmations for black women, a set of aesthetic dreamy photos, and an old television cycling through different clips of beautiful black girls. 
While we wandered through the exhibition, we came to find out we had walked in on an event held by the National Alliance on Mental Illness. July is Minority Mental Health Health Month and NAMI Greater Houston was honoring it with the opening of a new exhibit within From Houston, With Love. Monaleo an upcoming Houston rapper, was invited and spoke on her struggles with her own mental health. 
While wandering the floor we had the opportunity to speak with Monelo, and tell her and her agent about Beck&Call. She loved our concept and we hope in the future we can collaborate. The staff behind NAMI Greater Houston were also kind enough to greet us. Their goal is to address the increasing need for families and persons affected by mental illness to have a powerful voice in the mental health community. One day we hope to collaborate with them as well as mental health awareness is very important to us as a team too.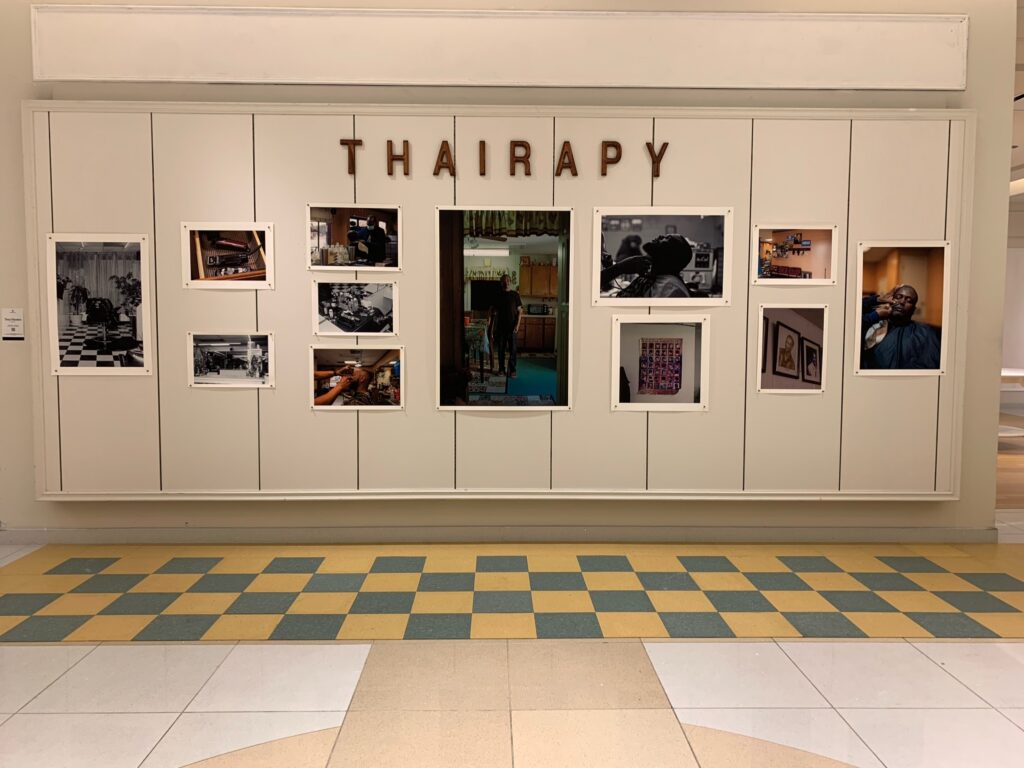 We don't want to spoil the entire experience, so we encourage you to check out the exhibition for yourself. From Houston, With Love is open until August 15th. This is a place you don't want to miss, especially so if you're a Houstonian at heart!