Reimagine Hospitality & Loren Brown's Goal To Bring More Minorities To Executive Leadership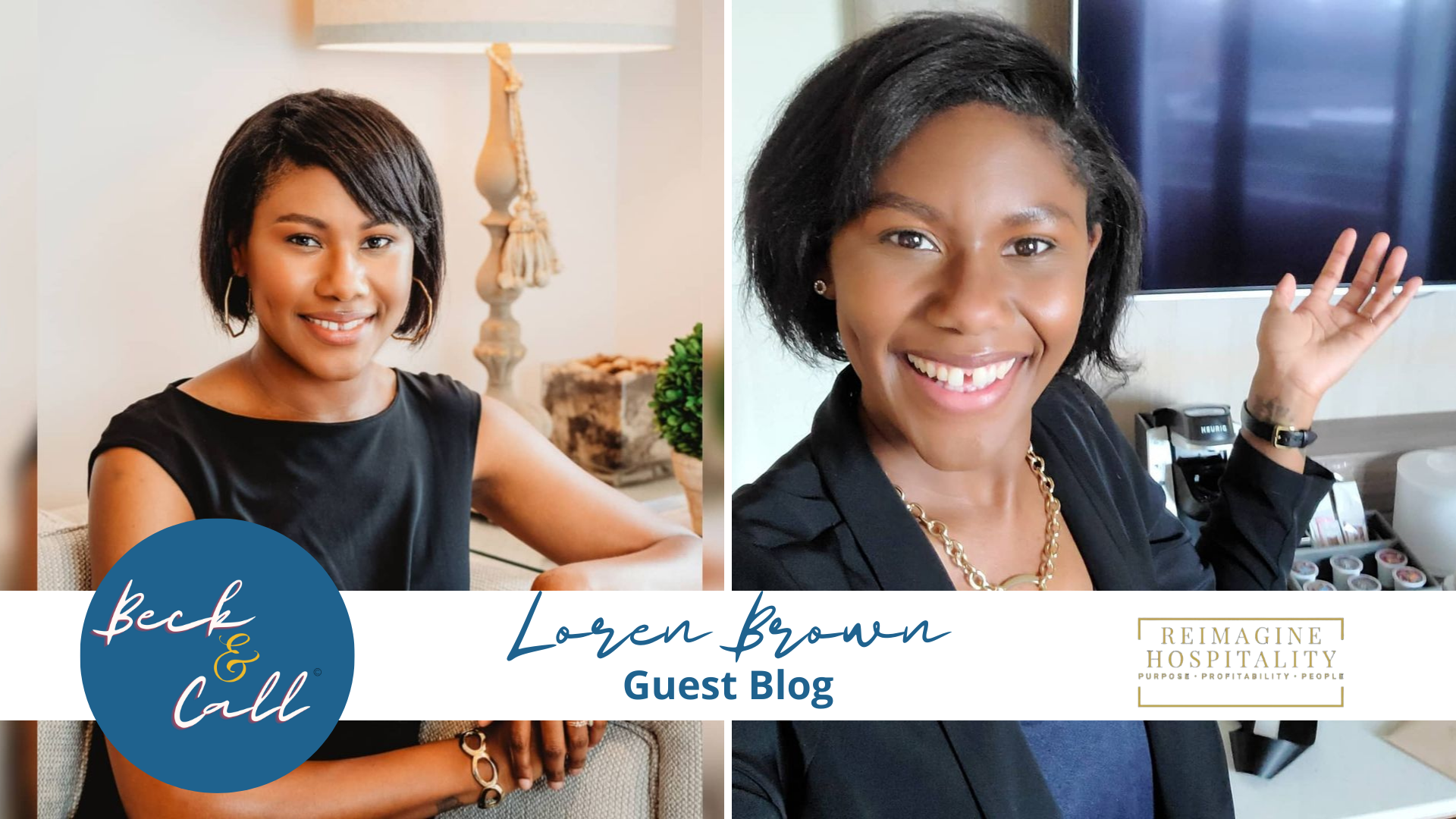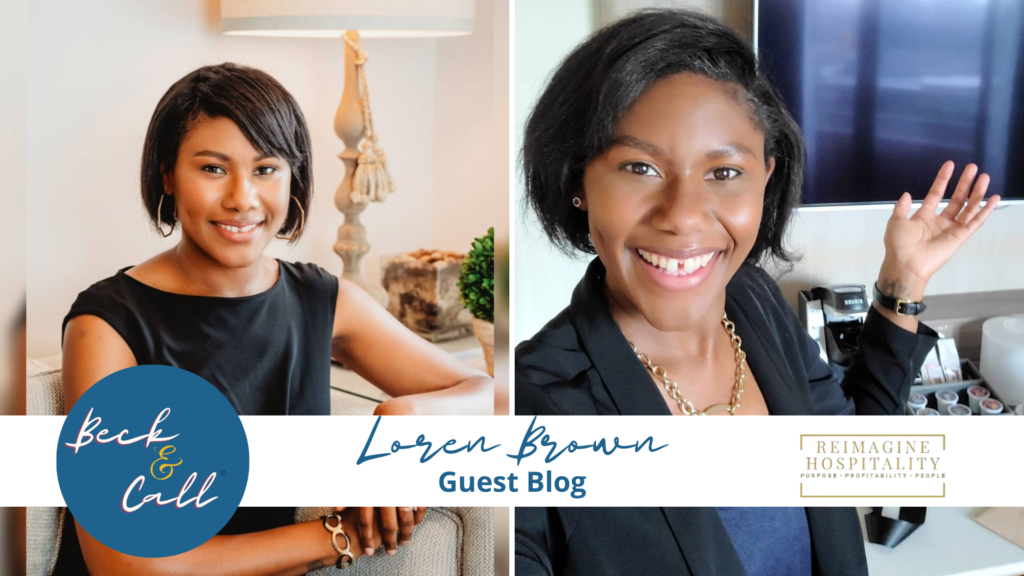 In honor of National Black Business Month, Beck&Call Hospitality wants to highlight an upcoming hospitality company that is also #RedefiningHospitality but in their own unique way! 
Reimagine Hospitality LLC, founded by Loren Brown, is a consulting business dedicated to uplifting more minorities to executive leadership within the hospitality industry. We've had the pleasure of connecting with Loren on multiple occasions, and we love what she is doing for the community. 
Check out her guest blog down below! 
In Fall 2019, I found myself for the first time in my life unemployed and severely depressed. I had just quit a job that I loved as an Executive Sales Administrator because I was cyber bullied by my General Manager. As much as my DOS and Sales Team supported and advocated for me I knew that I deserved better treatment so I walked away. With a plan and little savings.
I immediately began my job search.
By Winter, I had the opportunity to interview with Post Oak Hotel at Uptown Houston. I was beyond excited, I thought "Here is my chance!". I wanted to look my best for the interview so much so that I had my hair touched up hours before. I even purchased pantyhose to wear with my dress as well. I was interviewing at The Post Oak! This luxury property is a big deal in Houston. I wanted to look as polished and as sharp as possible. I even beated myself for wearing my nails natural. But, I couldn't afford a manicure, I didn't have a job and my beautician was kind enough not to charge me for the touch up. So, this was my best.
During the interview, I quickly knew that it was clear I wasn't who they were looking for. What confirmed it was when it was over, the interviewer told me, "I'm sure you have better places to be on a Friday." My heart sank further. I didn't get the job. As I walked out of the office defeated.
I blindly made my way to the valet and handed over my ticket. As I stood in the cold while it rained, I tried not to cry, but the tears fell anyway. There I stood in the winter cold in my best clothes, seeing every luxury car you can think of pull up the drive. Eventually my 11 year old car, that looks clearly loved, came into view. I thought to myself, What am I doing here? I don't belong here.
I didn't feel as if I was enough or worthy.
So, there I found myself again driving home from an interview from a job that I didn't get. What am I going to tell my husband? How am I going to pay my bills?
I felt as if I failed. I didn't understand why God kept closing doors for me to work at hotels.
It was the only thing I knew.
Then 2020 happened, everything shut down due to the pandemic and a little thing called COVID-19 changed the world as we knew it. The travel industry took a nosedive. The owner of Post Oak Hotel at Uptown Houston, Tilman Fertitta famously laid off 45,000 employees quickly as a "favor". As much flank as he received at the time, he did do his employees a favor. They were able to access unemployment benefits a lot sooner than most.
While the world remained shut down for months upon months.
I remember crying, feeling devastated that I didn't get that job. All along God was doing me a favor and I didn't even know it.
Now, I am working at a job that I enjoy while I build my consulting business, Reimagine Hospitality LLC.
After going through what I went through, I knew it was time to Reimagine Hospitality.
Reimagine what Hospitality leadership looks like by having more Black and Latino executive leadership and Hospitality employees truly growing and thriving in their careers.