A Hauntingly Sinister Bad Witches Dinner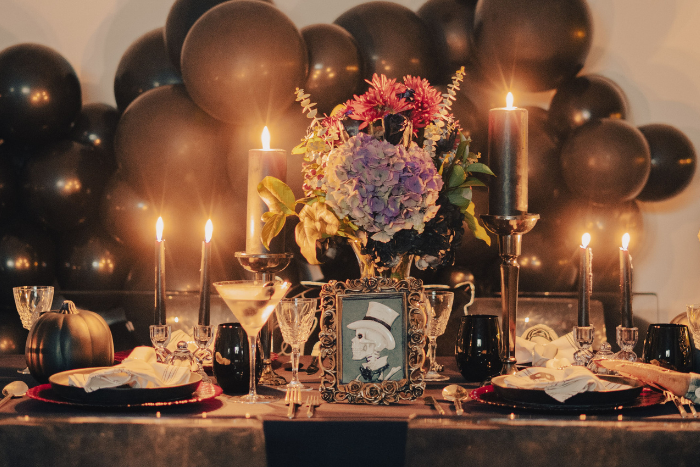 From the moody dark color palette to the ghoulish treats, this styled shoot will send shivers down your spine. Houston event company, Beck&Call Events – a subsidiary of Beck&Call Hospitality, and local photographer Cameron Washington capture a spooky dinner perfect for a bad witch coven.
On top of the eerie decor, the Beck&Call Events team capped their budget at $600! By using local sources and the team's creative and DIY strengths, this styled shoot showcases the ability to have a luxury experience that doesn't break the bank!
The HEB Macgregor's Floral Department created the gorgeous floral arrangement. The linens, chargers, and flatware were acquired from Swift Events. And to keep from going over budget, the team shopped for decor at affordable shops such as At Home, Hobby Lobby, and local thrift stores.
Get your Pinterest boards ready, you're going to want to save these images for your next Halloween party!